We'll have a conversation about your history, struggles, and goals. After looking over your Equifax, Experian, and TransUnion credit reports, we can start forming a plan that will focus on your negative accounts and discuss your credit re-establishment plan to build a strong credit foundation.
We'll gather all the necessary documents that pertain to your credit history by communicating with your creditors, collection agencies and credit bureaus.
Don't worry:
We'll take care of all of the filing, submissions, and inquiries.
Follow your credit building plan
While we do the legal legwork of getting negative items removed from your record that violate consumer laws, you can start following your comprehensive Credit Re-establishment Plan. Have a one on one meeting with your credit specialist to discuss your plan and get your questions answered. We'll guide you through a step-by-step process that will optimize what's already working well and fill in any gaps where you may not be influencing the credit score algorithm.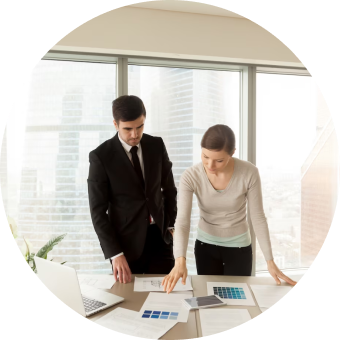 Relax and watch your progress!
That's it! Our team of relentless experts will use every resource available to eradicate negatives on your credit history that are violating your consumer rights as outlined by the laws (usually FCRA & FDCPA). Meanwhile, we'll coach you with tips and strategies to keep create positive credit habits and make long term shifts in your financial foundation and literacy to lead you on the path to financial freedom.
Professional Advocacy with a Personal Touch

As your financial advocate, we go toe-to-toe with the credit bureaus, collection agencies and creditors for you. We also work directly with your loan officer, banker, or realtor so when you are ready to get a mortgage or that business loan, there is no delay!
We are not a big-box firm that plugs you into a system and settles for whatever results they happen to produce. We talk with you one-on-one and stay in constant communication. That way, we can refine our strategy to get you your best score while coaching you on how to keep up the momentum on your own.

Our team has decades of experience dealing with financial institutions. We know how to use laws and regulations in your favor. We even partner with attorneys! Because we know our business, we can be tenacious when it comes to getting your credit on the right track.
Improving your credit can save you thousands of dollars
By getting a better interest rate from having better credit, you save $217,338 in this scenario.
Estimated rate for a credit score around
$450,000 + $737,569= $1,187,569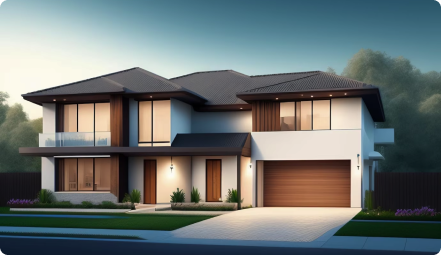 Estimated rate for a credit score of
$450,000 + $520,231 = $970,231
It's time to break the cycle. Don't wait any longer to experience the freedom a high credit score can give you.